We are thrilled to share some exciting news with you! North Shore has introduced a brand-new membership platform that will make managing your membership easier than ever before.
If you are an existing member, we have already created an account for you, and all you need to do is activate it by following a few simple prompts here. It may work better on a computer, so if you have issues using your phone try your computer instead.
For new members please follow the prompts here and choose your preferred membership type.
For those of you whose membership is up for renewal on 30 June, we have made the process a breeze. Now, you can easily renew your membership online by following the prompts. We highly recommend taking advantage of this convenient option.
We have also simplified the memberships to just 3 types – so choose the membership that best suits your needs.  Please see these below.
sports membership | family $375* | single $250*
This membership covers BOTH our tennis and pickleball fraternities and entitles members to all benefits of Social Membership + preferred inclusion in member only sports activities + $5 discount for each 'pay-to-play' organised sports activities.
*card surcharge fee applies
social membership | family $125* | single $100*
This membership includes early access to all events held at the club + discounts at the bar
*card surcharge fee applies
This membership is for those members under 18 and looking to take part in Tennis or Pickleball events and get $5 discount for each pay-to-play event
*card surcharge fee applies
To ensure that our records are accurate, we kindly ask you to review your membership details. It is important that all members, including children, are included in your membership information. Please take a moment to update any necessary information and make sure everything is up to date.
We genuinely appreciate your membership and continued support. Being part of our team means a lot to us, and we are excited to see you down at the club soon. If you have any questions or need assistance with the new membership platform, please do not hesitate to reach out, either over the bar or via email at [email protected]
Our club resides in the beautiful and pristine surrounds of Kallaroo. With six floodlit Plexi-pave tennis courts and character style clubhouse with bar, the club rates among the most welcoming venues in Perth. Social tennis is fun and open to players of all abilities.
Non-members are welcome to come down, whether to play the odd game of social tennis, or have a drink and watch the sun go down – but remember, participation and bar prices are cheaper for members!
Friday night's Junior Fun Night is a great way for youngsters of all ages and abilities to learn all about tennis in a fun environment, and the $10 fee includes sausage sizzle after the game! The Clubhouse is open from 5pm, so with Chase the Ace at 8pm, and the bar open until late, it is a great social evening for all the family. 
Check out our upcoming events here and also the full activity calendar here.
Cheap drinks, Event Tickets at discount prices plus other incentives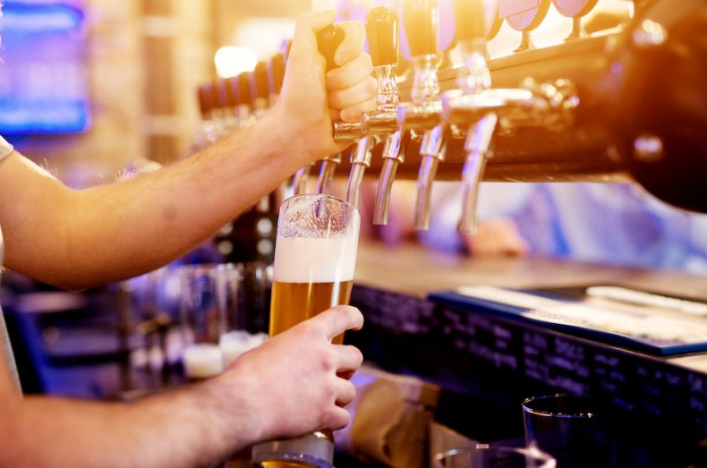 Member discount $2 OFF each Drink
Now serving beer on tap from Beerland Brewery Whitfords.
We stock a wide range of drinks in our fully licensed bar.
Wednesday 7:00pm to late
Friday 5:00pm to late
Sunday 4:00pm to 7:00pm
Sign up with us and join a positive movement
Our newest partner – providing fitness for the community!  More information coming soon…
Our vision is to enhance the lives of thousands of people through purposeful and progressive movement. We are on a mission to transform the lives of 2000 people by 2025.  Learn more about us here.
As a not-for-profit organisation, we are so grateful for our business partners who support the club. These companies take an active part in the local community and working together is beneficial for us all.